About the Book


At Barton Friends a D.C. prep school so elite its parent body includes the President and First Lady - three mothers have thrown themselves into organizing the annual musical revue. Will its Machiavellian intrigue somehow enable them to reconnect with their graduating daughters, who are fast spinning out of control? By turns hilarious and poignant, The Mother Daughter Show will appeal to anyone who's ever had a daughter - and anyone who's ever been one.
Guest Post
I've written one novel set in the 1790s and another set in 2009—in Washington, D.C., where I've lived for the past 25 years. Not surprisingly, the process of creating a setting in each of these instances was quite different.
For
A More Obedient Wife
—my historical novel—I immersed myself as best I could in the world of the 1790s, always conscious that my grasp of it would be imperfect. I had letters to and from my main characters (who were based on real, though minor, historical figures) to help me imagine myself back in their world, and I immersed myself in primary and secondary sources about the period.
For each of the cities in which the book was set—New York, Philadelphia, Bethlehem, PA, and Edenton, NC—I acquired maps dating from the late 18th century, and as I wrote I would often refer to them, working in the names of actual streets and tracing a character's path through town. I also went to each city and tried to imagine it as it would have looked 200 years before. This worked particularly well in Bethlehem and Edenton, both of which are highly conscious of their history and have done a great job of preserving their old buildings.
The book is in the form of diary entries, and on the wall above my desk I taped a calendar from the 1790s, so that instead of dating an entry as merely "December 12, 1793," I could specify that it was "
Thursday
, December 12, 1793." This may seem trivial, but every little detail helped me conjure up the world of the past.
When it came to writing
The Mother Daughter Show
, all I had to do was look around me—to some extent, that is. The story was inspired by real events at a real place—my daughter's school, Sidwell Friends. But make no mistake: it's fiction! And it's satire. I never intended to paint an accurate portrait of either the school or of Washington, but rather a version of both that suited my purposes. Certain things are left out, and others are exaggerated.
I did, however, throw in a few real place names, and there are some asides that may resonate with the experience of those who live here (I'm thinking in particular about one character's rant about tourists clogging up the subway system!).
So you might conclude that it was easier to write the contemporary novel, given my familiarity with the setting. Well, yes and no. I think that in some ways having to do the work of creating an unfamiliar place in my head, and then capturing it on paper, propelled me into a fictional world and allowed me to invent more freely. With
The Mother Daughter Show
, I had to work a little harder to achieve the freedom from real life that makes a novel take off.
***
The Mother Daughter Show
can be purchased at:
Amazon
Fuze Publishing
Kindle
Nook
Price: $19.95 paperback, $9.99 ebook
ISBN: 9780984141296
Pages: 274
Release: December 2011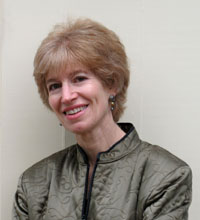 About the Author
Natalie Wexler is the author of
The Mother Daughter Show
(Fuze Publishing 2011) and an award-winning historical novel,
A More Obedient Wife
. She is a journalist and essayist whose work has appeared in the
Washington Post Magazine
, the
American Scholar
, the
Gettysburg Review
, and other publications, and she is a reviewer for the Washington Independent Review of Books. She has also worked as a temporary secretary, a newspaper reporter, a Supreme Court law clerk, a legal historian, and (briefly) an actual lawyer. She lives in Washington, D.C., with her husband.
Connect with Natalie:
Web Site
Goodreads
Fuze Publishing Web Site
Fuze Publishing Blog
Fuze Publishing Facebook
Fuze Publishing Twitter
Tribute Books Blog Tour Site